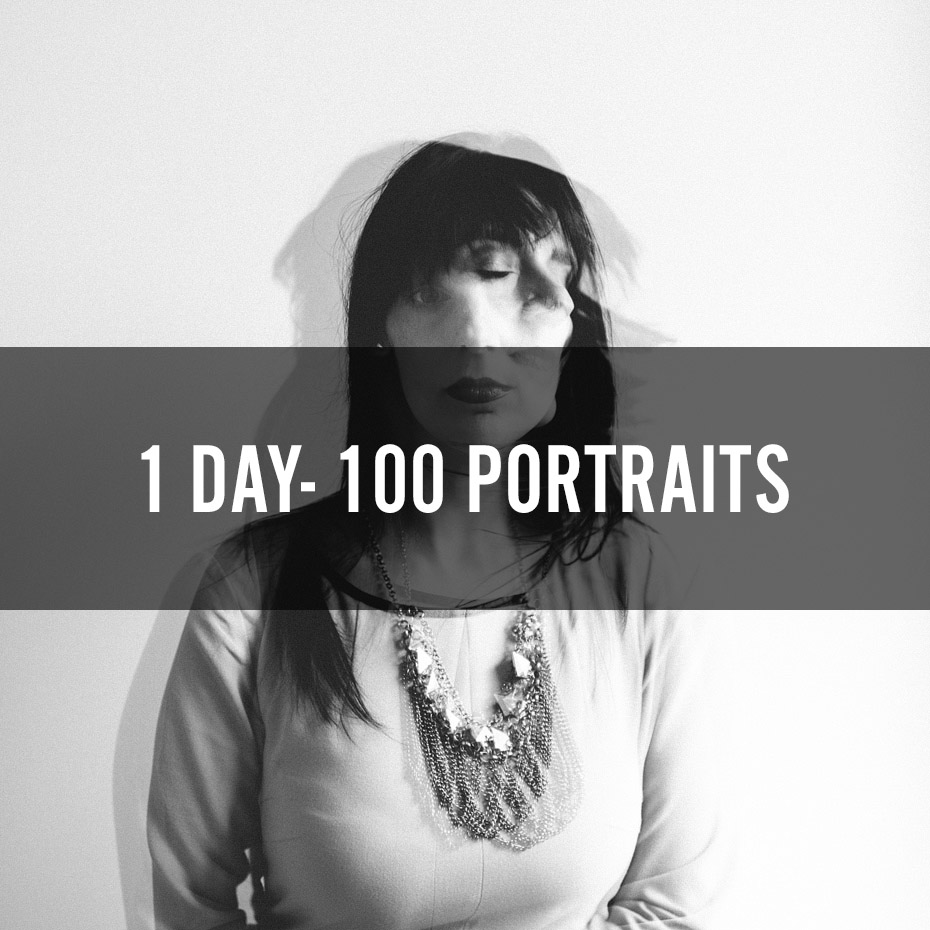 I've always been one for a challenge, so when I recently made the comment that I wish I took more portraits, an idea hit me: Why not attempt to do as many portraits as I can in one day, do it for a good cause, and see what happens.
The number 100 just seemed to stick, and on top of that I want each portrait to be a little bit different from the last, so that means I've got my work cut out for me. I plan on shooting with several different cameras each with their own format, everything from my iPhone to Polaroids. Heck, if you have a camera, bring it along with you and maybe I'll use that!
Portraits will be free of charge, but donations will be accepted for a yet to be determined charity. If you volunteer you will get a free high resolution copy of a single portrait.
Want to participate in 1 Day – 100 Portraits?
Sign Up
The biggest challenge I think will be to get 100 people to volunteer their time, which should only be about 10-20 minutes max. So please, if you are remotely interested, fill out the form below so I can start gathering names and gauge interest.
Also, if you can help with either of the following, please get in touch with me directly:
Location – I'm going to need access to a centralized location with lots of space, and lots of natural light
Volunteers – to help with logistics on the day of the shoot, to help with photography related tasks, etc
Are you interested?
[g-gallery gid="2677″ random="0″ watermark="0″]