Carrie and I are both massive animal lovers and especially cat lovers. We have 3 cats of our own, 2 of which we've rescued, and wish we could have more…but 3 cats can be a lot to handle at times.
When we met the kind folks that run the Ca-r-ma (Cat Rescue Maritimes) Saint John Chapter, we were amazed at their efforts to help homeless cats and wanted to help out however we could. Here's an excerpt from their website about what they do:
We strive to improve the lives of the homeless cats around us. Our immediate goal is to humanely reduce the number of unwanted cats and kittens dying needless premature deaths and to place non-feral homeless cats and kittens in responsible homes. We accomplish this by operating TNR (trap-neuter-return) programs where colonies of stray, abandoned and feral cats exist under the care of a care giver. We also assist care givers in providing food, shelter and minor medical care for animals in their colonies. Our longterm goals include supporting education to change attitudes regarding the importance of spay/neutering and working with other animal rescue groups to bring about legislation for the benefit of all animals.
So when they were having their annual walk for cats, they needed a photographer, so we kindly offered to help. Here are just a few of the photos from the day, and some of the cats that that were there and are some of the kittens that were up for adoption. To see the current kittens that are up for adoption visit the Ca-r-ma Saint John Chapter's website.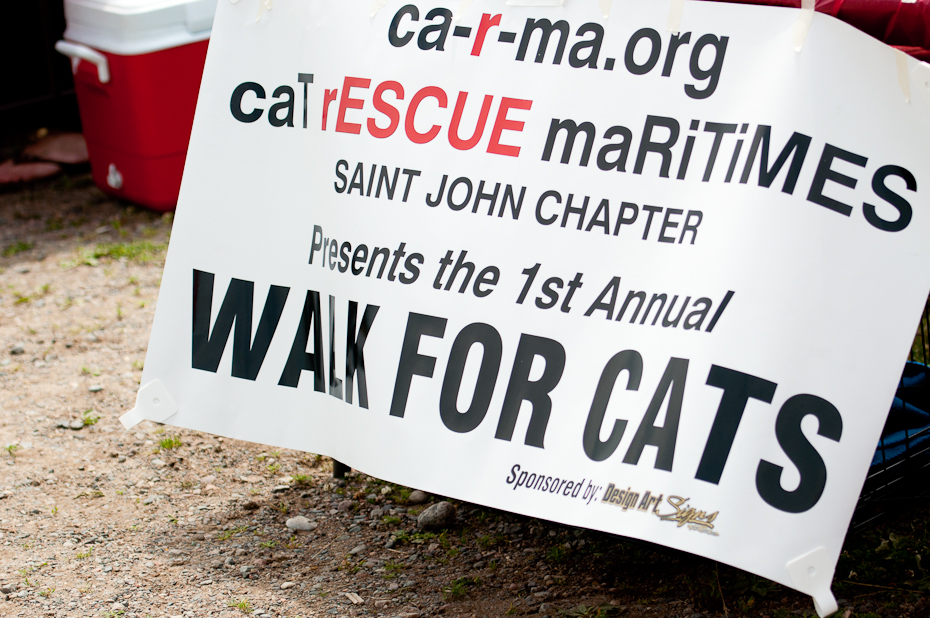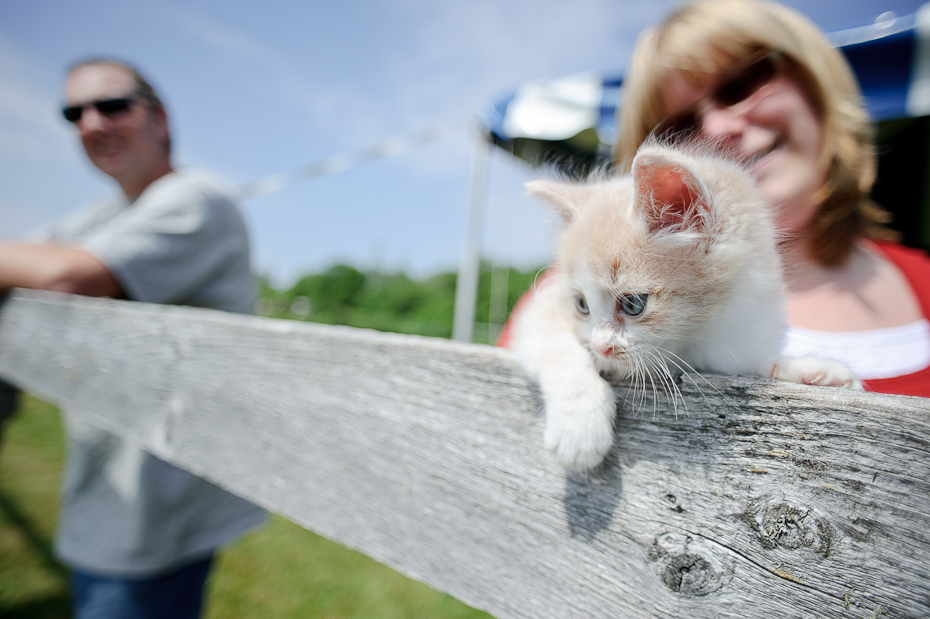 There were two beautiful Bengals, like our cat Atticus there.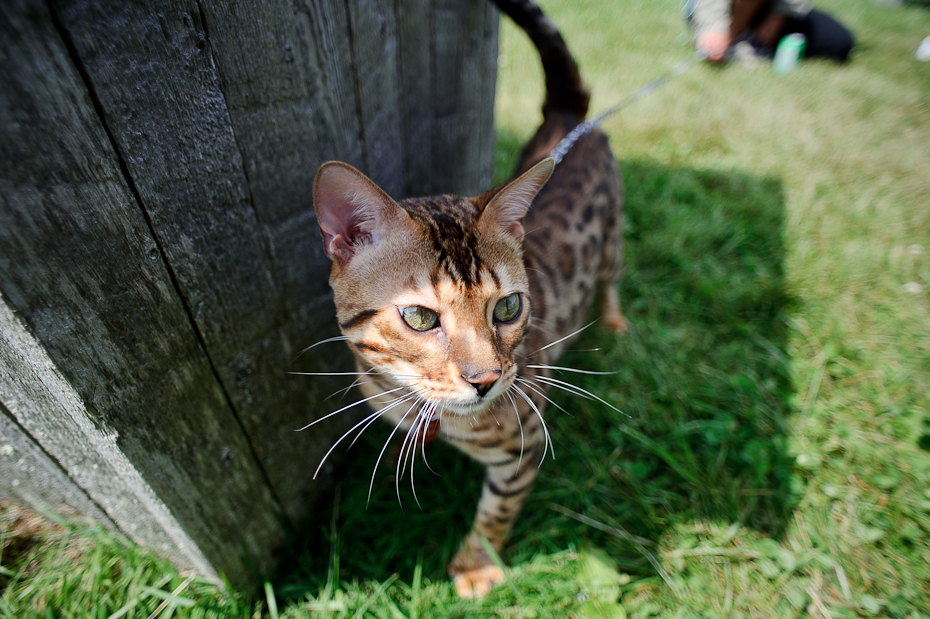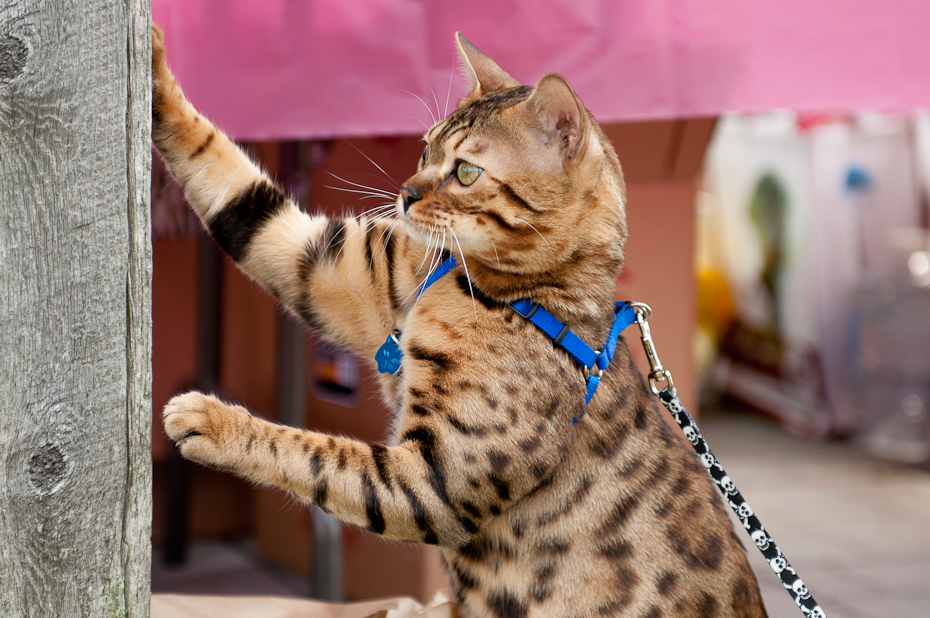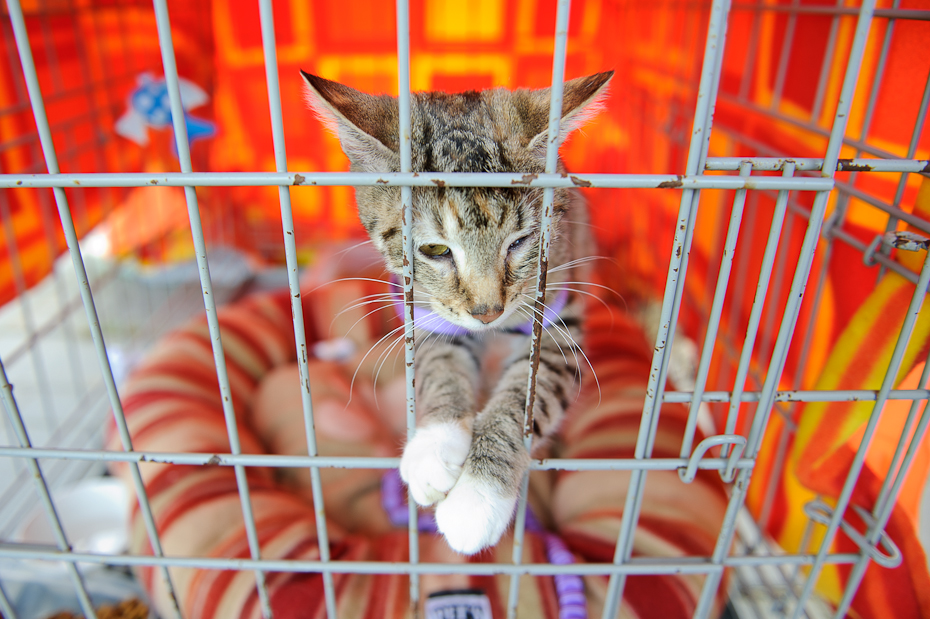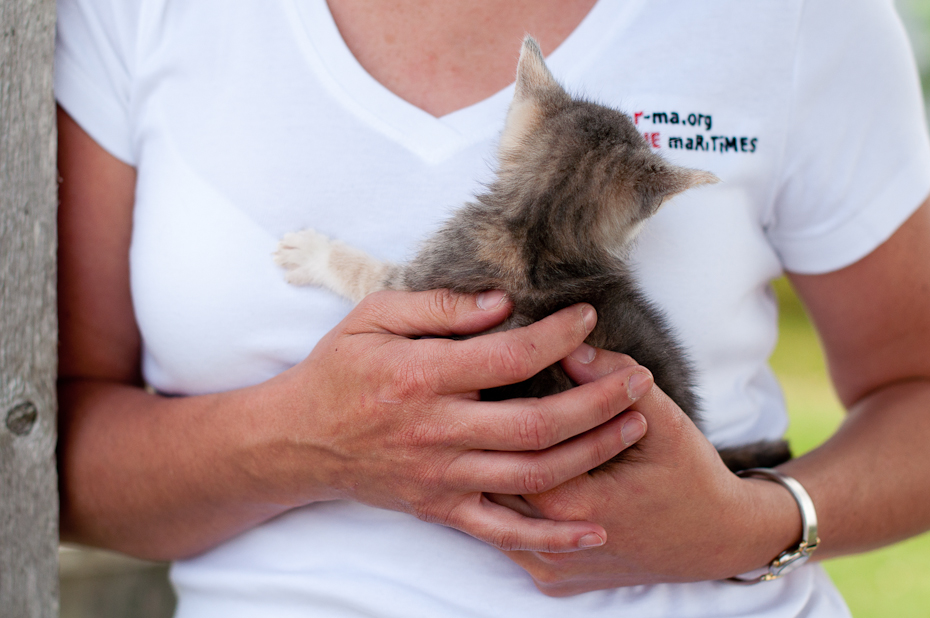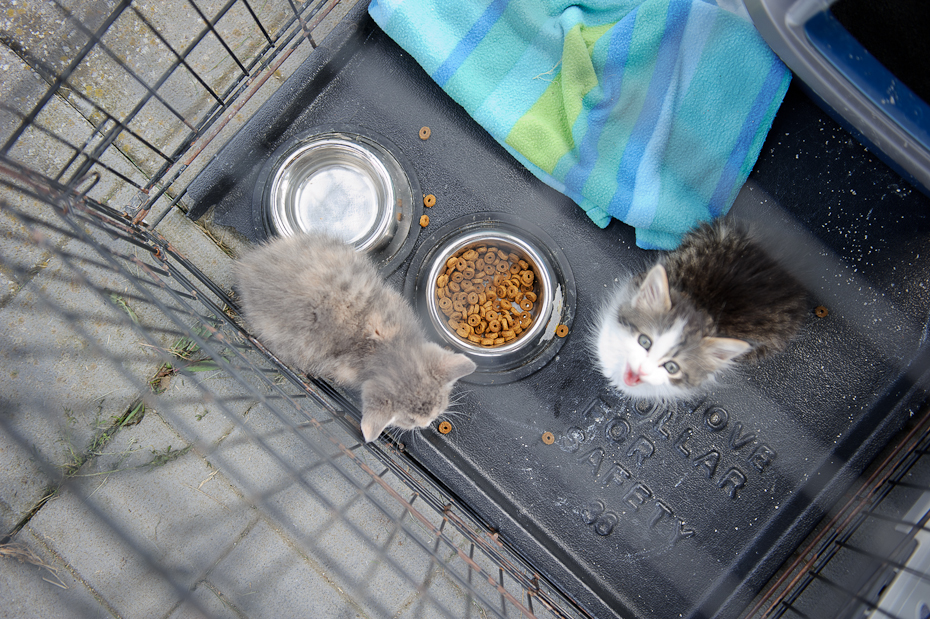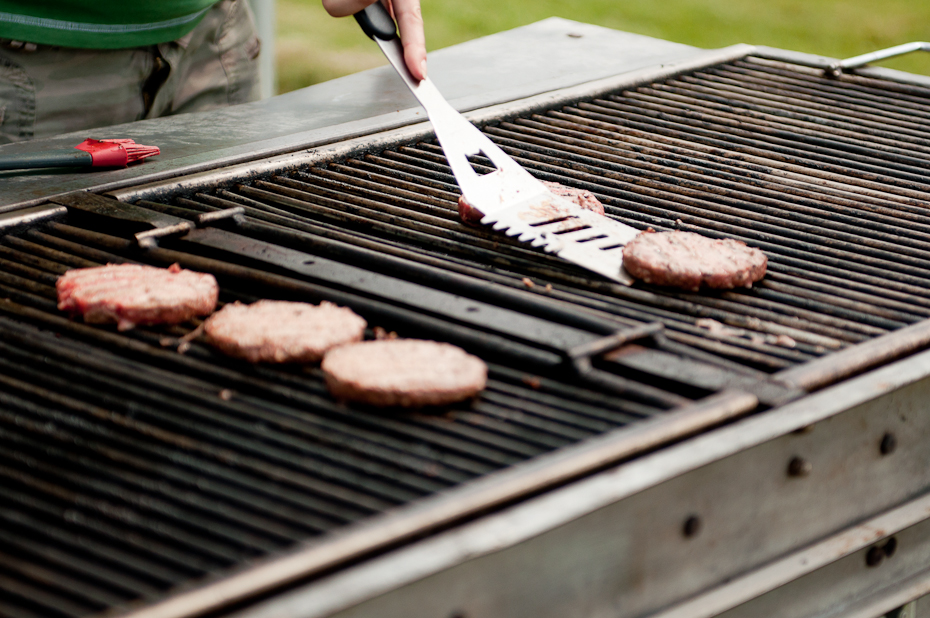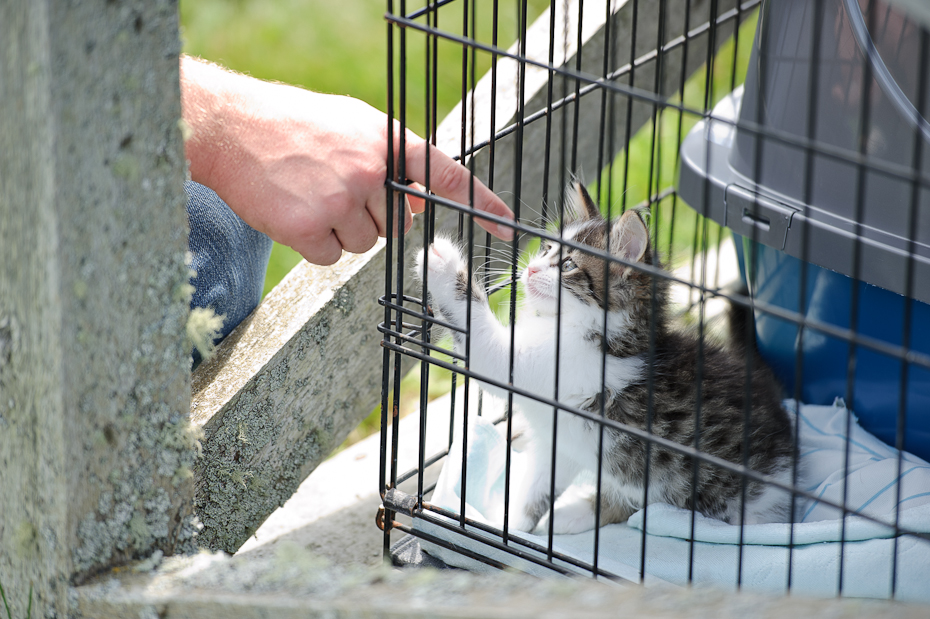 And the craziest kitten of the day goes to: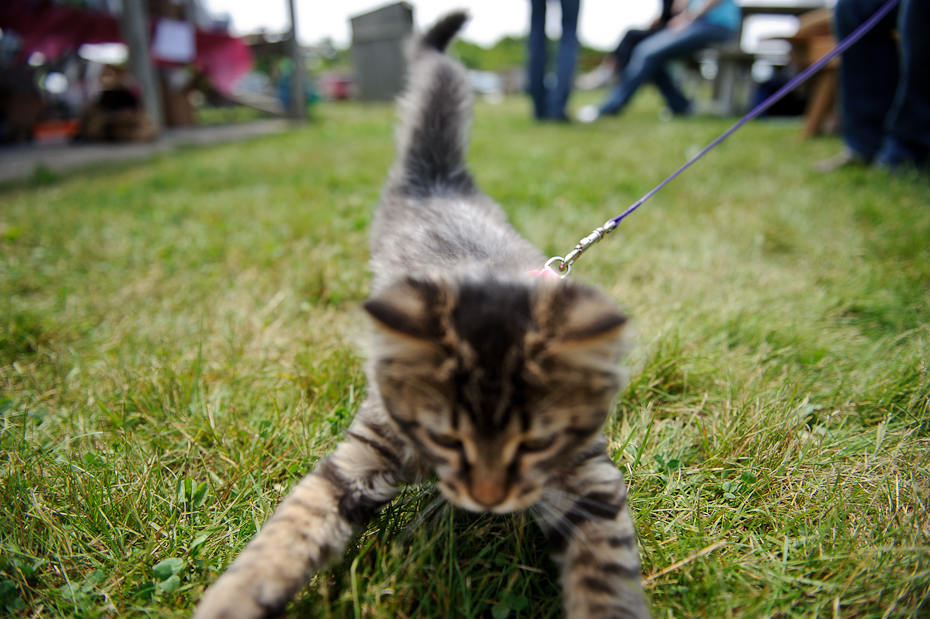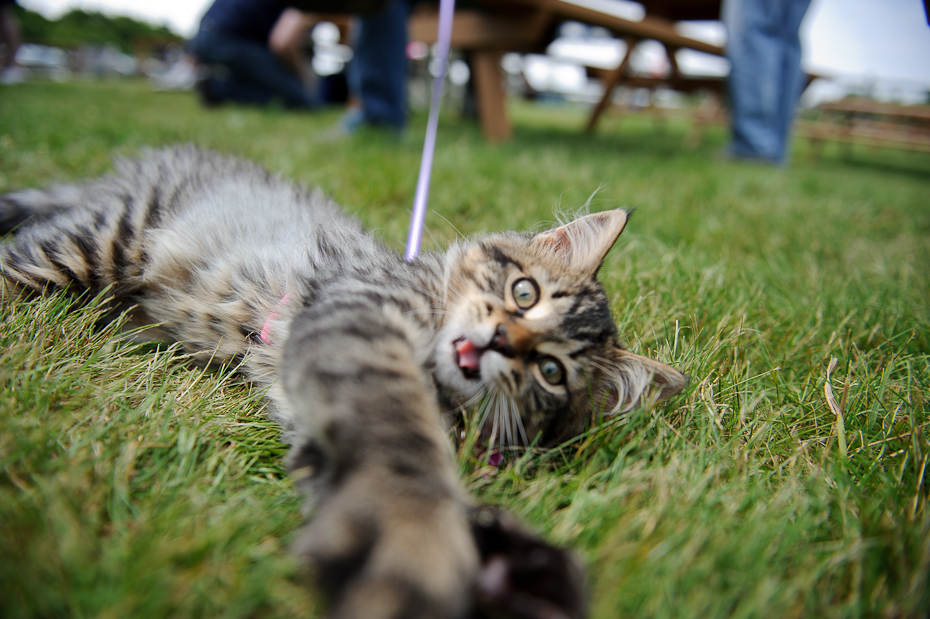 Here's Carrie with one of the kittens.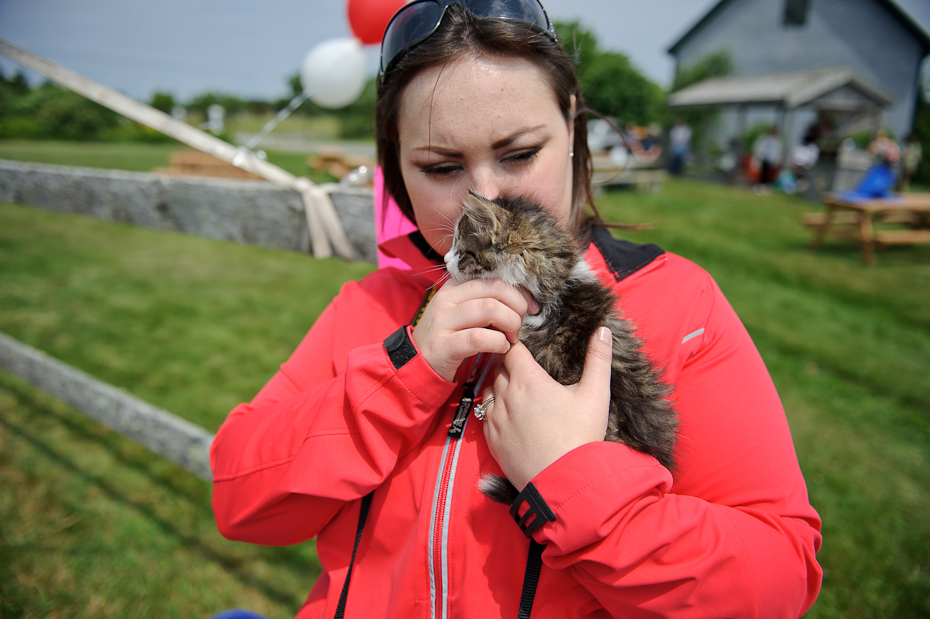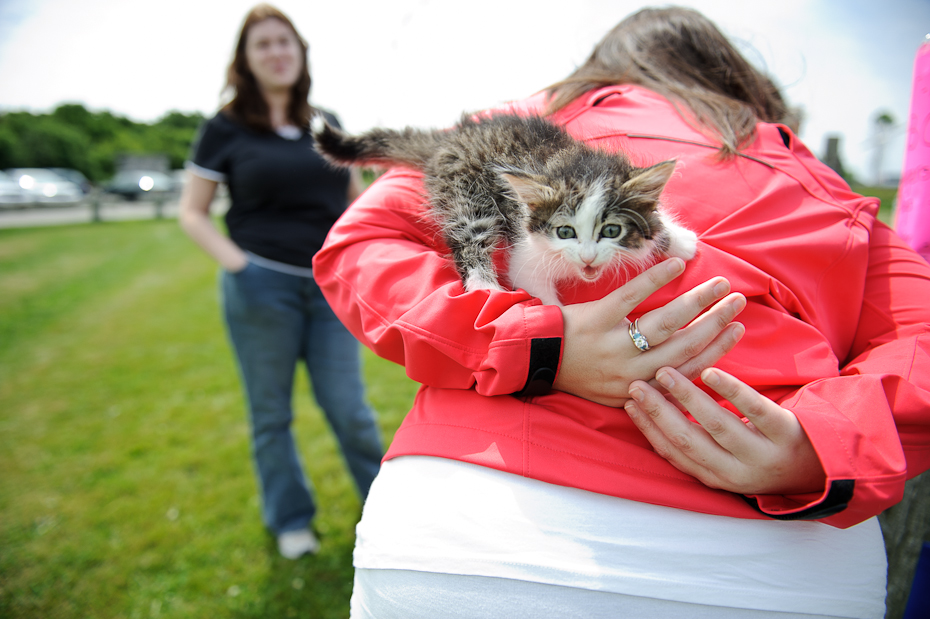 I'm not going to lie, it was very hard to not want to take this little guy home after holding him.